October 06 2019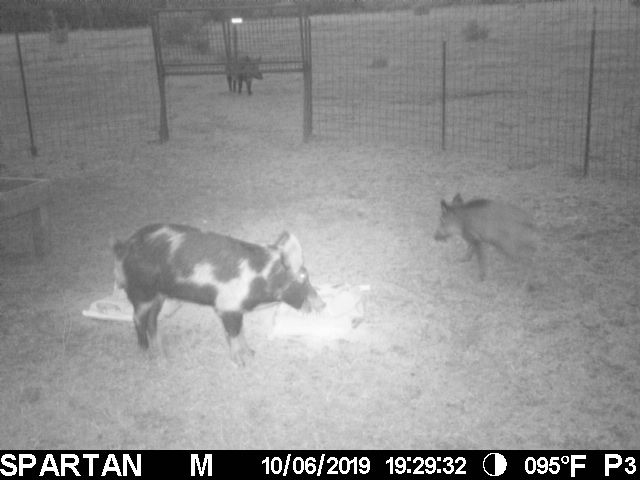 Trapping feral Hogs. One Hog stands outside of the trap door of the cage.
Trapped about 12 animals, some Sows, Piglets and Boars.
This entry was posted on Sunday October 06 2019 at 12:00 am and is filed under Census, 2019 Journal You can follow any responses to this entry through the RSS 2.0 feed.