May 03 2021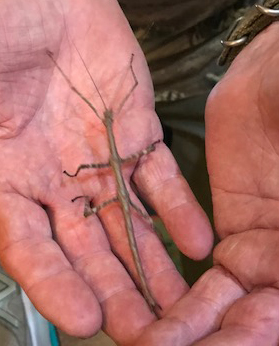 Walking Stick bug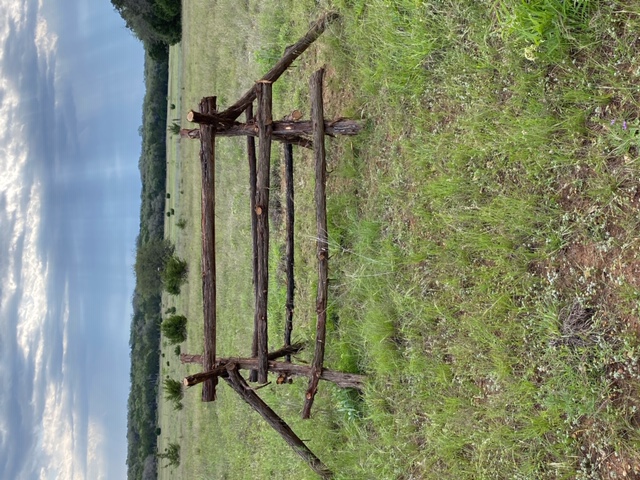 Caretakers built a wooden structure in an open filed of Antelope Horn milkweed plants to provide a place for Monarch Caterpillars to climb and pupate into a Chrysalis.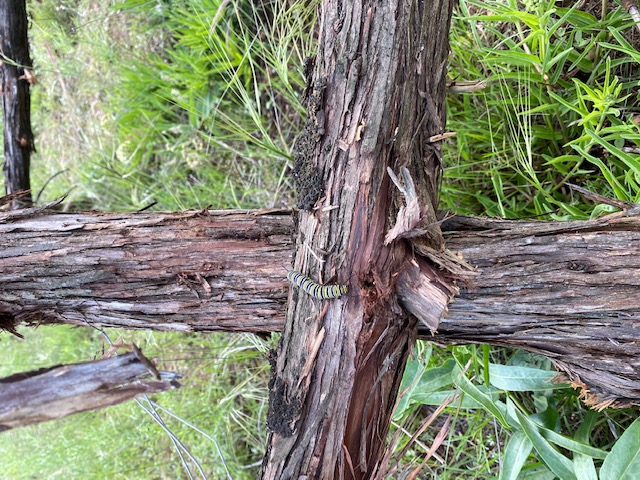 This Monarch Caterpillar is using the new wooden structure.
This entry was posted on Monday May 03 2021 at 12:00 am and is filed under Census, Habitat, 2021 You can follow any responses to this entry through the RSS 2.0 feed.