May 29 2021
Found Monarch Chrysalis under a log at Pole Barn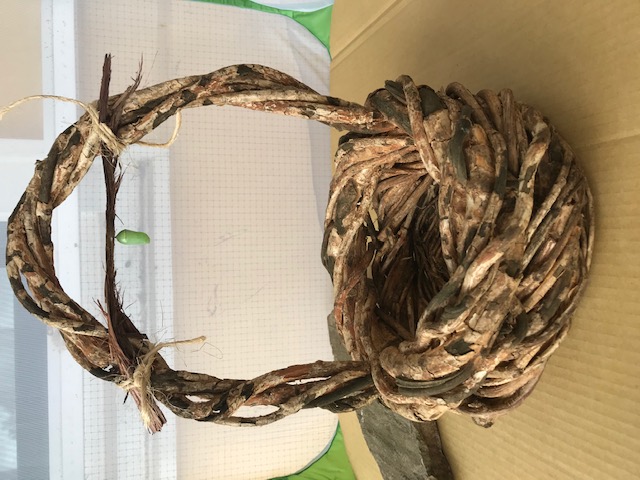 Caretakers carefully removed Ashe Juniper bark from the log with the Monarch chrysalis attached.
The edges of the bark were attached to the basket handle. The entire structure was covered with a fine mesh net to protect the pupae from attack by Tachnid Fly that predates upon caterpillars and their chrysalis. It was easy to move and watch for the Monarch Butterfly emergence.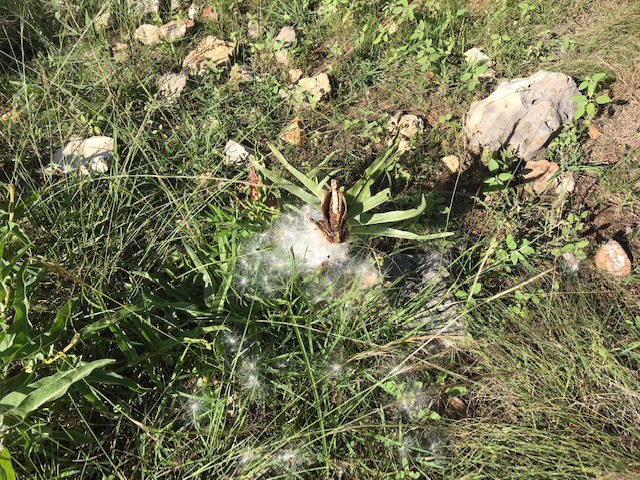 Antelope Horn going to seed, the feathery seeds float in the wind. This plant is in the milkweed family and is a host plant for Monarch Butterflies. The female lays eggs on the plant, the caterpillars feed on the leaves and flowers, then pupate into a chrysalis, before emerging as an adult Monarch Butterfly.
This entry was posted on Saturday May 29 2021 at 12:00 am and is filed under Census, Habitat, 2021 You can follow any responses to this entry through the RSS 2.0 feed.