November 12 2006
Planted:
1 pound Buffalo grass seed
Deer resistant mix (Native American Seed Farm)
Butterfly Friendly Wildflower Mix Seedballs (Native Plant-Its)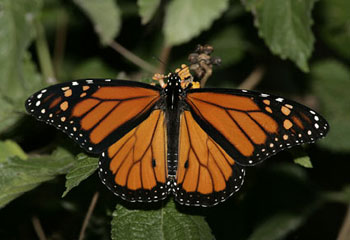 Caretaker's note: This Monarch butterfly was flying south to its wintering grounds in Mexico. They cannot survive freezing temperatures and in the fall travel in large groups to warm winter climates. The
Oak Wilt scare on southeast corner of property. Texas Forest Service will visit for identification.
This entry was posted on Sunday November 12 2006 at 5:26 pm and is filed under 2006 Journal, Census, Habitat You can follow any responses to this entry through the RSS 2.0 feed.